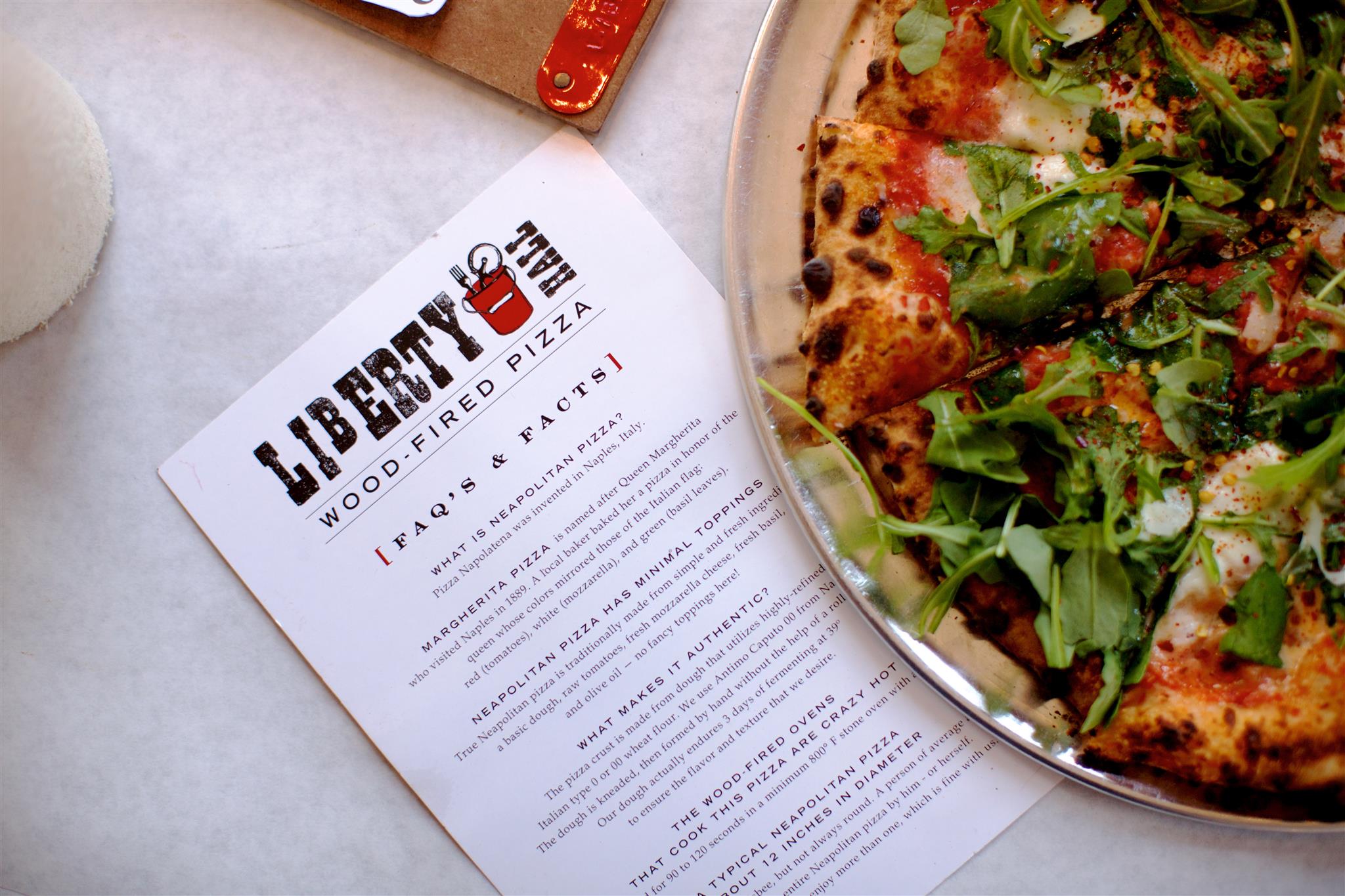 Opened in December 2014, Liberty Hall Pizza was recently named one of "America's Favorite Neighborhood Restaurants" by Bon Appétit magazine; "one of the top 25 pizzerias in New Jersey" by Peter Genovese on NJ.com; the best pizzeria in Hunterdon County; and has been listed as the 12th best restaurant in the state. The authentic Neapolitan pizzeria serves wood-fired pizzas along with garden-fresh salads and draught root beer floats.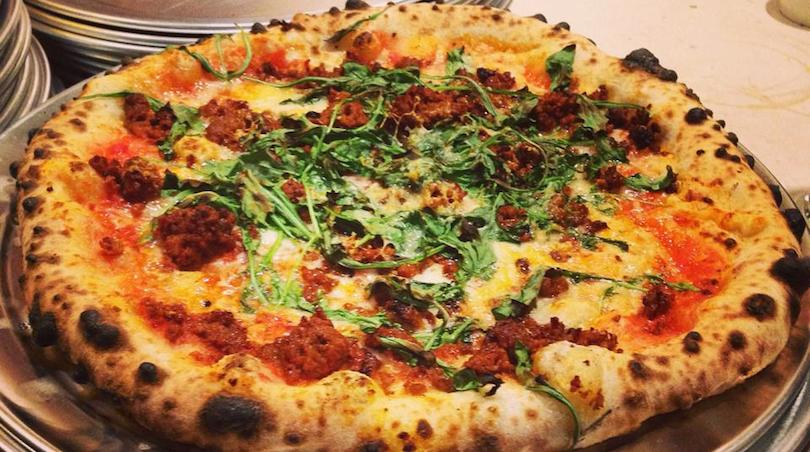 The restaurant is the collaboration of pizza artisan Chris Bryan and business partner Danny Popkin of Modern Recycled Spaces®.
At Liberty Hall Pizza, we approach our menu with an intensity that focuses on simplicity, consistency and the use of the freshest, most flavorful ingredients available.